About Our Oswego Electrical Company
Serving Syracuse, Watertown, and Cities Across the United States Since 1989
The electricians at Scriba Electric pride themselves on being experts at all things electric. From routine residential repairs to complex commercial and industrial services, we do it all, and we do it with a commitment to quality and professionalism that most contractors can't match. We function as both friendly neighborhood electricians and national electrical contractors, bringing our customers the best of both worlds – the care and custom services of a local team combined with the scale and capabilities of a big-name company. Whatever our customers need, be it building a large-scale commercial electrical system from scratch, supporting essential municipal functions, or updating their homes to meet their family's changing needs, we can provide it at a great value with convenience and service you'll love.
See for yourself what our team is capable of – call (315) 842-4298 or reach out to our main Oswego office online today for a free estimate, same-day service, or 24/7 emergency assistance!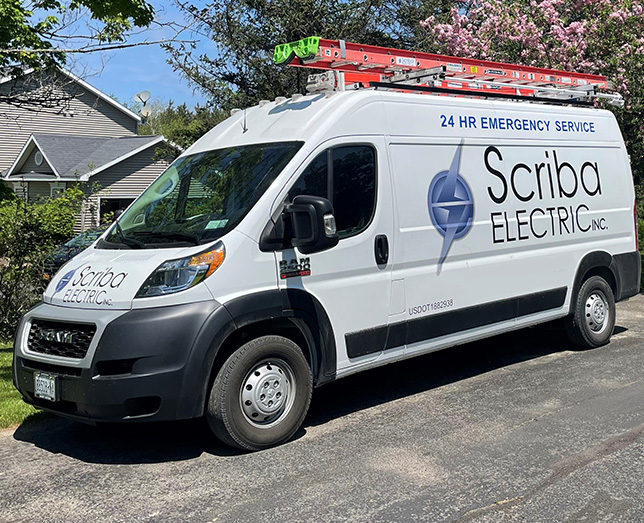 Locally Owned and Operated for Over 30 Years
Generations of customers have turned to Scriba Electric to handle all of their electrical needs, and it's easy to see why. We've served over 10,000 customers over our decades of service, and we've managed to make sure that all of them get the highly-tailored assistance they need. Our team has built a reputation in our local community and in multiple states across the continental United States as a one-stop shop for any and all kinds of electrical services.
Our trained, licensed, and insured electricians are ready to assist customers in Oswego, Syracuse, Watertown, and beyond. Call (315) 842-4298 today to let us solve your electrical issues!
Did a great job I would recommend them to everyone with an electric problem.

- Kenneth H.

Great Business!

- Gogo G.

Very helpful when we needed help restoring power to our camp before our arrival.

- Colleen A.

Scriba Electric will definitely be our first choice next time we need an electrician!

- Sarah A.

I cannot say how pleased I am with the work!!!

- Jessica L.
Licensed In

Multiple States
Our team of expert electricians is licensed to handle electrical services in California, Colorado, Florida, Georgia, Maryland, Michigan, New Hampshire, North Carolina, Oklahoma, Tennessee, Texas, Virginia, Washington, West Virginia, and Wisconsin. We are also licensed in the following New York cities: Auburn, Fulton, Oswego, Syracuse, and Utica.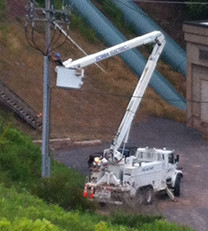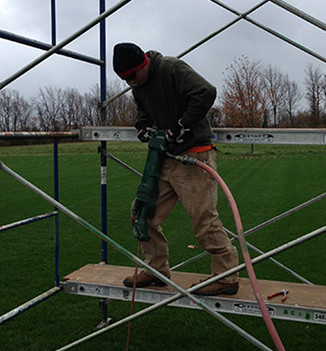 Serving Customers Wherever They Are, Whenever They Need Us
At Scriba Electric, we like to be as prepared as possible to assist as many customers as possible. Not only are we licensed electricians in multiple New York cities and towns, but we are licensed Electrical Contractors in multiple other states, allowing us to keep businesses, facilities, and plants across the country running smoothly. We're even certified to install fire alarms and security alarms throughout the state of New York.
Our Residential Services are Available In:
Oswego
Syracuse
Watertown
Auburn
Fulton
Utica
And beyond!
Our Commercial and Industrial Services are Available In:
New York (the cities of Auburn, Fulton, Oswego, Syracuse, and Utica)
California
Colorado
Florida
Georgia
Maryland
Michigan
New Hampshire
North Carolina
Oklahoma
South Carolina
Tennessee
Texas
Virginia
West Virginia
Washington
Wisconsin
Wherever your residential, commercial, or industrial property is located, Scriba Electric is ready to offer you all of the electrical solutions you need. Call (315) 842-4298 or reach out to us online today!
Contact us today at (315) 842-4298 or complete our online form. If you have an electrical emergency after hours, give these numbers a call for immediate help: Ed Doviak at (315) 243-4917, Jake Richardson at (315) 569-6149, or our owner, Jim, at (315) 391-0840. We're happy to help!